Here is a mix of things that are important in my life… And just other things that I like and enjoy….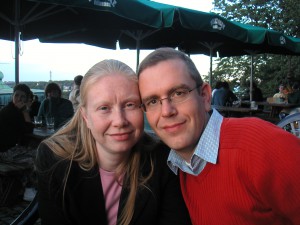 Most important of everything is my fantastic wife, Ulrika!! Without her I´m completely lost……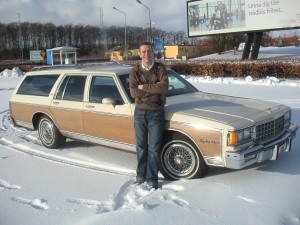 Second most important are my cars. This is one of my former car, a 1984 Chevrolet Caprice… It was marvellous to drive as long as it didn´t snow and you didn´t go to fast…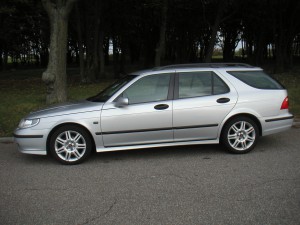 This was my car before the one I have right now: A SAAB 9-5 (built in 2004) with the 2,3t engine…. A great car that never casued me any problems. I drove 160.000 km in it, and it totally drove 280.000 km… I just had to put in three (3!!!) spare parts during the time I had it, and it felt like new when I sold it!!
I had to sell it in order to get a "tour-van" for my quartet. I still miss it an I´ll never get a better car! If I´m lucky my new car is as good as the SAAB.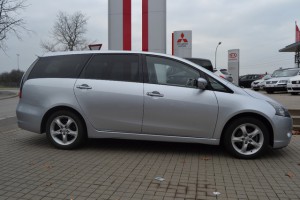 This is the car I have today! A Mitsubishi Grandis built in 2006 and with a lot of space for my quartet and all the gear! It works well but the spare parts are really expensive. Not so good when you´re a jazz musician…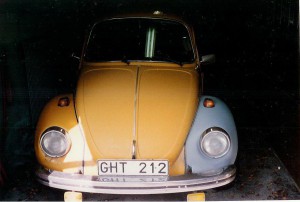 This was my very first car… A VW 1303 S, where S stood for "Sport", meaning it had 50 hp instead of 43 (or something like that..) I sold it for 1.000 kr…. It was a good deal I think.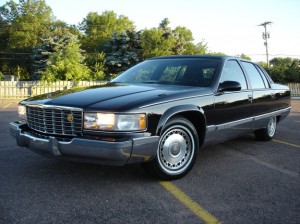 This used to be (and in a way still is) my dreamcar,
A Cadillac Fleetwood of the last edition,
in other words from 1994 – 1996.
But the most intresting type of car right now is the ones
running on hydrogen, and just letting out oxygen..
But I´ll probably never afford a hydrogen-car during my lifetime 🙂
Mechanical clocks are also interesting!
This clock is from the 30:s and after cleaning of the mechanism it goes very precise!
Almost like an atomic clock! Impressive if you ask me!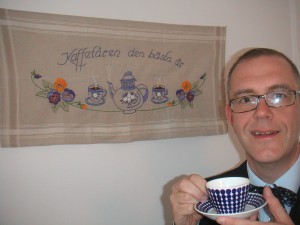 Another passion my wife and I have is to go out on the countryside of Skåne and visit some old cafés.. Our favourits are Wivex in Kävlinge, Statarmuseet in Torup Alunbruket in Andrarum, Flickorna Lundgren at Kullaberg and many more…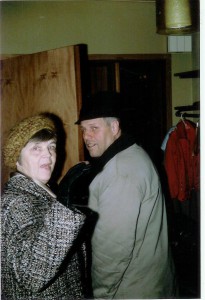 This is my grandmother and my grandfather.. My grandmother ment a lot to me since I spended a lot of time with her as a child. My grandfather passed away when I was very small, so I don´t remember him, but people tell me I remind a lot of him…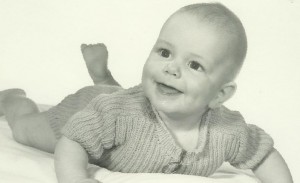 We got to have some pictures when I´m very little also, don´t we?
I´m very young here, as you can see…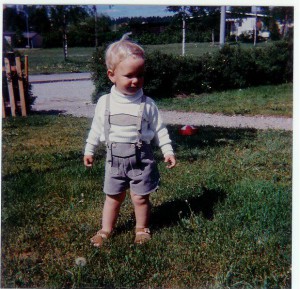 A little bit older and in lederhosen(!).
I like german food a lot, maybe it began as early as this?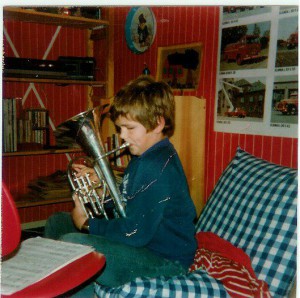 A little bit older and practising… My first instrument was this horn… The swedish name is "Alt-horn" wich should be something similar in english?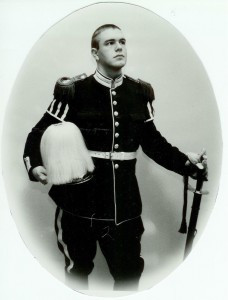 This looks like my grand grandfather but actually it´s me during my military service. I did my service on a horseback, playing trumpet in an old uniform…  I have my helmit decorated in "stor parad" meaning that i´m going to play for the king.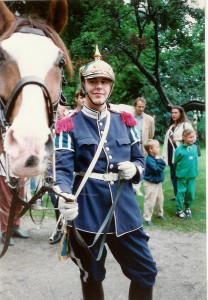 This is me in colour and with "my" horse Nestor… He liked carrots a lot, and he also tought parades were silly… Actually he was rather lazy, and when we rode in cirkles for training, he always made the cirkle smaller and smaller…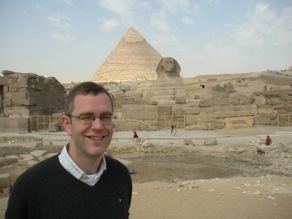 Life as a musician can be nice! Most often you don´t have time to see anything when you travel… You sit in a bus all day, then get to see a concert- hall and a hotel, but occasionally, you have an afternoon of and you can go out and act like a tourist…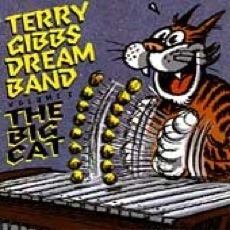 This is, according to my opinion, one of the best bigband recordings that ever been recorded.Terry Gibbs is a vibraphone-player who led his
Dream Band during a couple of years around 1960.
There are 6 records and all 6 are very good!
Buy them!! You wont regret it!!
(It´s volume 5  you see above)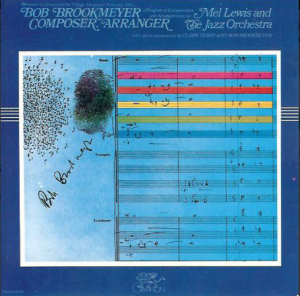 This is also one of the greatest Big Band recordings!
Bob Brookmeyer has written fantastic music and this is the first recording that
The Mel Lewis Jazz Orchestra recorded after Thad Jones had
left the band.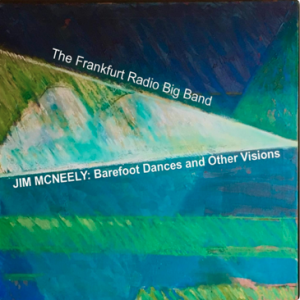 This is my favourite recording right now (2018)
Great music by Jim McNeely that I consider to be one of the greatest
big band arrangers and composers of today!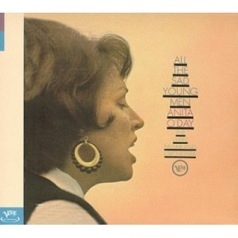 While we´re talking about good recordings I must claim Anita O´Day to be the greatest female jazz singer ever! This record, All The Sad Young Men,  with arrangements by Gary McFarland is very good and is often played in my home!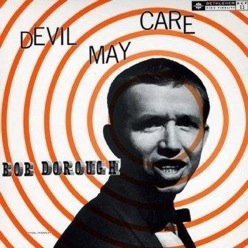 A rather new favourite is Bob Dorough who writes fantastic music and lyrics!
Check out his composition "But For Now" for example!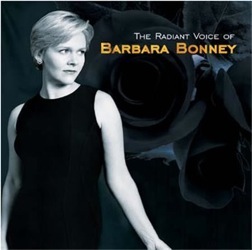 I have also listened a lot to classical music during the last years and Barbara Bonney has a voice that I´ve fallen totally in love with!
This record is a "best of" that I strongly recommend!