(English version below)
Nordic Christmas – En Nordisk Jul
Detta projekt är något jag velat göra länge och har många anledningar till sin uppkomst.
Dels finns det så många vackra julsånger och psalmer i Norden och norra Europa, dels tycker jag att julen av idag saknar mycket av det jag värdesätter i form av inre frid och tankar kring livet och dels vill jag med detta projekt erbjuda en motvikt till alla glittriga (men fantastiska) "Christmas Shows".
Tanken är att spela julmusik i en stöpform inspirerad av den klassiska skivan Ballads med John Coltrane.
Den ursprungliga tanken var att framföra dessa melodier vid en andakt eller musikgudstjänst för att ytterligare förstärka julen som en eftertankens tid, men det är ju naturligtvis öppet för andra former så som en ren julkonsert.
Lyssna gärna på videoklippen vi har spelat in för att presentera projektet och om ni finner detta intressant så får ni gärna kontakta mig.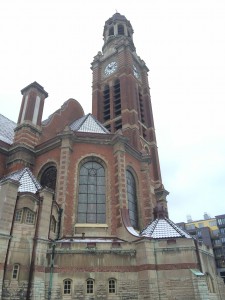 English version:
This is a project I wanted to do a long time and there are many reasons to that.First of all there´s so many beautiful christmas songs and hymns from the northern Europe, secondly I think that Christmas of today lack a lot of what I think is important such as inner peace and thoughts about life and as a third reason I want to offer something different than all of the flashy (but good) christmas shows.
The thought with this project is to play christmas song in the spirit of the classic jazz album Ballads by John Coltrane.
Originally I wanted to perform these tunes in some kind of church service in order to even stronger present christmas as a time for thoughts, but of course there is an opportunity to present the music at an ordinary concert.
Feel free to listen to the video samples we have recorded to present the project and if you find this interesting, please contact me.