(English version below)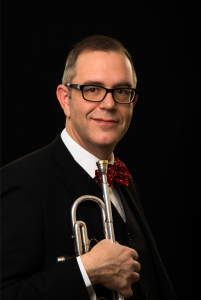 Mårten Lundgren, trumpet och Flygelhorn
För detaljerad information om Mårten, gå till sidan About på denna hemsida.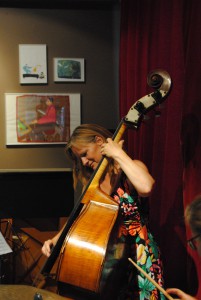 Helle Marstrand, bas 
Helle är ytterligare en i raden av alla fantastiska danska bassister och hon kan höras i många olika konstellationer men hörs troligen oftast med trion Sophisticated Ladies.
Hon har även en egen trio med Jacob Fischer, gitarr och Jonas Johansen trummor.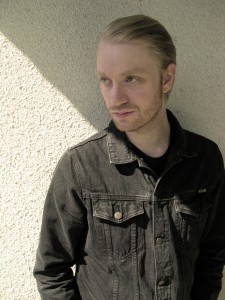 Sven-Erik "Svempa" Lundeqvist, piano
Svempa är en av de nya stjärnorna på Sveriges jazzhimmel.
Han har sedan några år hörts flitigt i Malmös jazzliv  men börjar nu få fart på sin karriär och det är inte att undra på då han spelar fantastiskt.
Han arbetar just nu på sitt debutalbum och vi ser alla mycket fram emot att få höra det!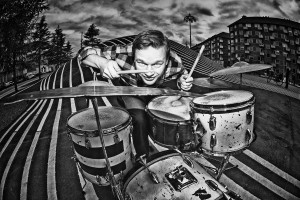 Espen Laub von Lillienskjold, trummor
Espen är en av de mest efterfrågade trumslagarna i Köpenhamn just nu.
Det faller sig helt naturligt då han är en av de mest lyhörda trumslagare som finns att tillgå och detta har fått honom att spela med namn som Palle Mikkelborg, Dave Douglas, Jim McNealy och många andra.
Han har varit fast trummis med Klüvers Big Band (som idag heter Aarhus Jazz Orchestra) men är idag bosatt och verksam i Köpenhamn
English version: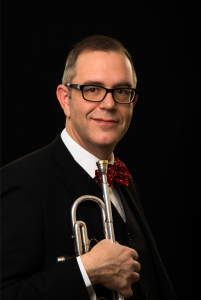 Mårten Lundgren on trumpet and Flugelhorn
For more details about Mårten please visit the About page on this site.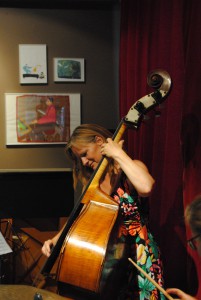 Helle Marstrand on bass 
Helle is one of all the great bass players in Denmark and she can be heard in many different constellations but she is probably most often heard with the trio Sophisticated Ladies . She also runs her own trio with Jacob Fischer on guitar and Jonas Johansen on drums.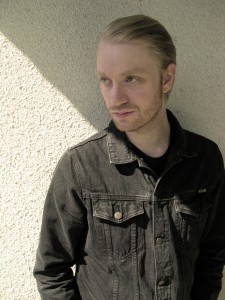 Sven-Erik "Svempa" Lundeqvist on piano
Svempa is one of the new stars in the swedish heaven of jazz.
He has been heard in his hometown Malmö for some years in various constellations but is now starting to have a great career and it´s no wonder since he is a great player.
His right now working on his debut album and we´re all looking forward to hear that.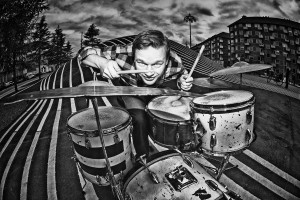 Espen Laub von Lillienskjold on drums
Espen is one of the most wanted drummers in Copenhagen right now.
And that´s only natural since he really is one of the most sensitive and listening drummers there is.
This has got home to play with names as Palle Mikkelborg, Dave Douglas, Jim McNealy and many others.
He has been the regular drummer for Klüvers Big Band (Today Aarhus Jazz Orchestra) but lives and work in the Copenhagen area today.