2019-05-15
Finally my third album is out, "Big Band Goes Small Band" with the amazing
musicians Zier Romme Larsen piano, Ida Hvid bass and Cornelia Nilsson drums!
You can listen to it it here!!
Or check this Youtube video out where i sing "Take The A Train"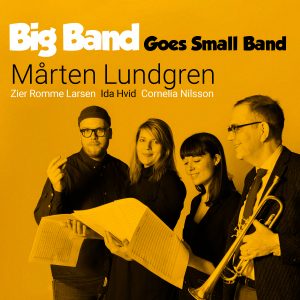 2018-03-27
I´ve just been recording a new project that will turn out into a record if everything goes well! I´m very excited!
It´s with the great musicians Zier Romme Larsen (pi), Ida Hvid (b) and Cornelia Nilsson (dr)!
More info will come later in the progress! 🙂
2018-01-18
A new year has begun and with it a lot of fun things taking place!
I´m going to write three big band charts for Mimi Terris, record mine and Ida Hvid´s project Big Band Goes Small Band (You can watch a video below) and play a lot with Malmö´s own big band Monday Night Big Band who celebrates 30 years this year!
Many other great things are happening like a Dizzy Gillespie Tribute and me conducting new big bands and much more….
We will also play rather many gigs with my Bob Dorough Project so I´m very excited over 2018!
I hope we´ll meet out there!
2017-10-02
I´m very proud to be part of Mimi Terris New CD!
Mimi is a great singer, song writer, lyricist and a great person!
Check out her webpage here!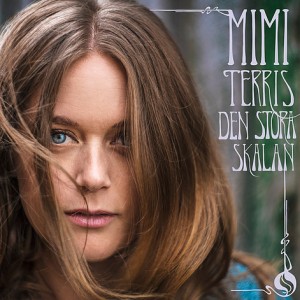 A new project that is run by me together with bass player Ida Hvid, Big Band Goes Small Band, has had it´s first proper concert in Gladsaxe on the 23:rd of march 2017.
Alas, Ida Hvid got sick the same day, but we were so fortunate to get Felix Moseholm to substitute with very short notice.
Here you can hear Flight Of The Foo Birds from the repertoar of Count Basie.
The movie is created by Kim Malmqvist.
Sometimes I get the opportunity to play with the Danish Radio Big Band and it´s always great fun!
Sometimes I even get to play solo with them which is even more fun, and sometimes it´s even broadcasted in television and that´s just fantastic.
Here is a broadcast from a concert made 2017-03-31… Undertow by and with Kathrine Windfled and with a flugelhorn-solo by me: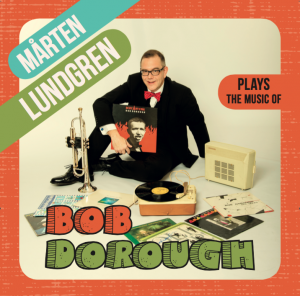 Finally it´s here!!
My second album, Mårten Lundgren Plays The Music of Bob Dorough, had it´s release on the 1:st of august 2016, 13 years after my first album Travellin´!
Great fun!
You can buy the record by clicking here!!
And you can read a review (in Swedish) of it here (from Sydsvenskan)!
And the jazz magazine DIG said:
"If you don´t like Mårten Lundgren Plays The Music Of Bob Dorough you should pay your doctor a visit!"
You can read it (in swedish) here
We should have played with Mr Bob Dorough himself in Ystad Jazz Festival in august 2016, but alas, he broke his hand just a week before the festival.
Instead we did a tribute to Bob and his music with the wonderful singer Anita Wardell from the UK!
It was a great gig and the music of Bob Dorough touches souls, so there were many happy faces in the audience!
Finally I have made a Youtube-channel with clips from recordings and gigs with Bob Doroughs music that you can see here!
See you out there!
Mårten