Copenhagen jazz festival is just ended and after a lot of fun gigs, good music and new meetings with great musicians I´m looking forward to a great month of august!
Two great things will happen during august and one thing is that I and the bass player in my quartet, Helle Marstrand, will play a gig at Ystad Jazz Festival with our great idol Bob Dorough!!
It will be great fun and you can read about the concert here!
Secondly I will release my record Mårten Lundgren Plays The Music of Bob Dorough during the month of august!
Great fun!! I´ve just got the layout for the cover and are sending it to the be printed right now!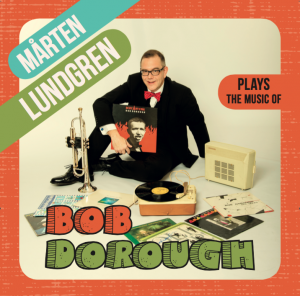 During Copenhagen Jazz Festival a new constellation saw daylight as I played Big Band Goes Small Band together with piano player Zier Romme Larsen and bass player Ida Hvid.
The concept is playing big band classics in the format of a trio! Great fun and I think and hope we will play much more with this band!
Finally I have made a Youtube-channel with clips from recordings and gigs with Bob Doroughs music that you can see here!
See you out there!