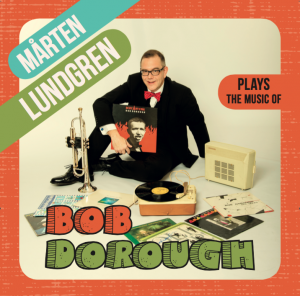 Finally it´s here!!
My second album, Mårten Lundgren Plays The Music of Bob Dorough, had it´s release on the 1:st of august 2016, 13 years after my first album Travellin´!
Great fun!
You can buy the record by clicking here!!
And you can read a review (in Swedish) of it here (from Sydsvenskan)!
And the jazz magazine DIG said:
"If you don´t like Mårten Lundgren Plays The Music Of Bob Dorough you should pay your doctor a visit!"
You can read it (in swedish) here
We should have played with Mr Bob Dorough himself in Ystad Jazz Festival in august 2016, but alas, he broke his hand just a week before the festival.
Instead we did a tribute to Bob and his music with the wonderful singer Anita Wardell from the UK!
It was a great gig and the music of Bob Dorough touches souls, so there were many happy faces in the audience!
Finally I have made a Youtube-channel with clips from recordings and gigs with Bob Doroughs music that you can see here!
See you out there!
Mårten