The summer of 2016 is approaching and I´m looking forward to a busy summer!
The great Jazz Festival of Copenhagen is one of the highlights (2:nd to 10:th of july) and an other highlight for me is that I will play at the Ystad Jazz Festival with one of my great heroes. This is not made official when I write this, so I can´t tell you anything yet, but keep updated on the website of Ystad Jazz Festival!
In april I´m mixing, mastering and have meetings regarding my new recording of the music of Bob Dorough! That´s very exciting!!
And on the 12:th of april we´re playing the music live in Copenhagen at the club Paradise Jazz!
I have made a Youtube-channel with clips from recordings and gigs with Bob Doroughs music that you can see here!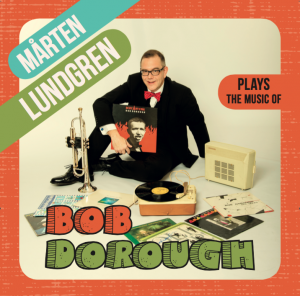 Then I also start the season of 2016 at the amusement park Tivoli in Copenhagen!
This year I will also play some small band jazz at the old "Harmoni-pavillon"…
Keep updated with my calendar on this website for more information about when the concerts are!
Finally I´ve been playing a little bit with two of the great younger jazz musicians in Denmark, Ida Hvid on bass and Zier Romme Larsen on piano, and I´m having great fun doing that! We´re working on a project that I´ve been thinking about for some time, but we haven´t tested it yet. We will test it in a small concert during the Jazz Festival, so once again: Keep updated with my Calendar on this site!
2016 have been a great year musically so far, and I have a feeling it will go on in the same way!
I can only be thankful to have the privilege to experience all the good music and musicians around me!
See you out there!